Kill Hill Carnage is a full-adrenaline ride like nothing else you'll read this summer. From all of us at Sinister Grin Press, we can't wait to share it with you on its debut of July 15, 2018, when it will be available in e-book and paperback.
Check out this amazing cover by Zach McCain, reminiscent of an 80s VHS release! We hope you like it as much as we do. You'll be sweating on the beach for more reasons than one!
"Zach nailed the cover," author Tim Meyer, said. "Love the design. I mean, this beauty captures the story's tone perfectly. Just look at that mutant! Epic. Already have it hanging on the wall in my writing office."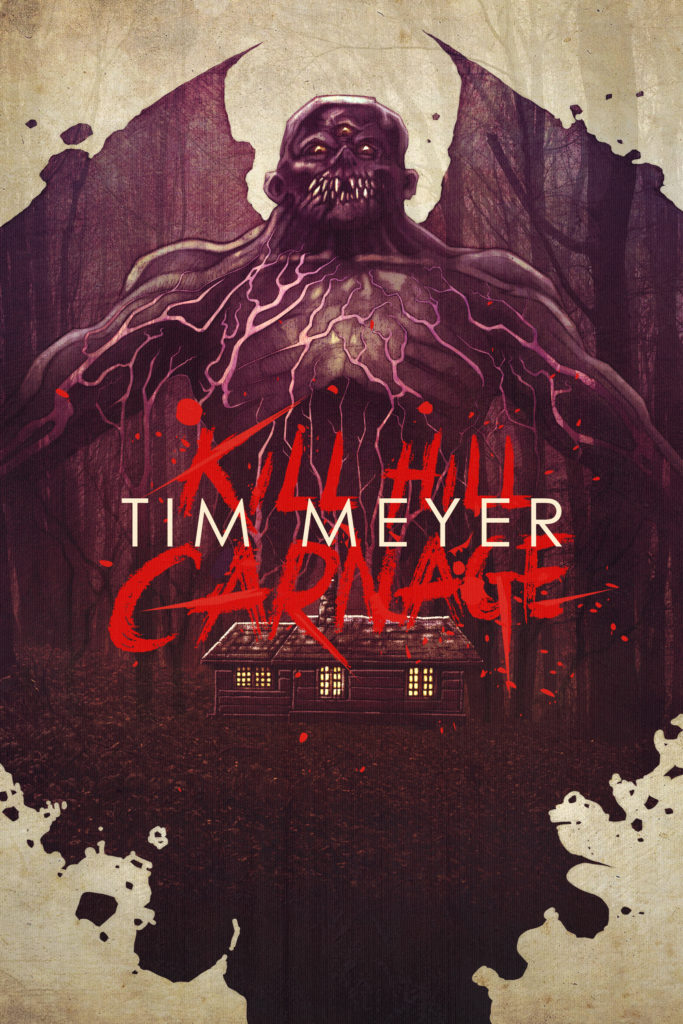 McCain, the cover artist, gives us a glimpse into the "making of" the cover so you can see the inside scoop and process. Thanks Zach!
The Making of Kill Hill Carnage
"I was very excited to work on this cover because I would have the chance to draw a monster, McCain said.  "It's ironic that being an illustrator in the horror business I can count on one hand the opportunities I've had to put a monster on a cover.  I was really looking forward to this one.
The direction was to have a cabin or campground with a monster looming over it.  So I did a couple of very basic sketches.  The decision was to go with #1."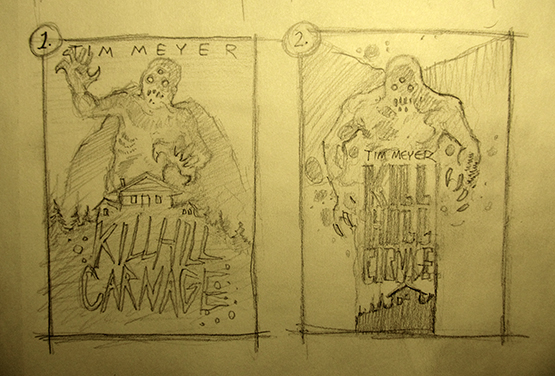 "At first, I liked the basic pyramid composition of the #1 sketch even though it has been used countless times on horror covers but once I started doing the actual drawing it started to look stiff," McCain continued.  "Like there was a lack of energy behind it.  I started completely over but kept the general composition intact."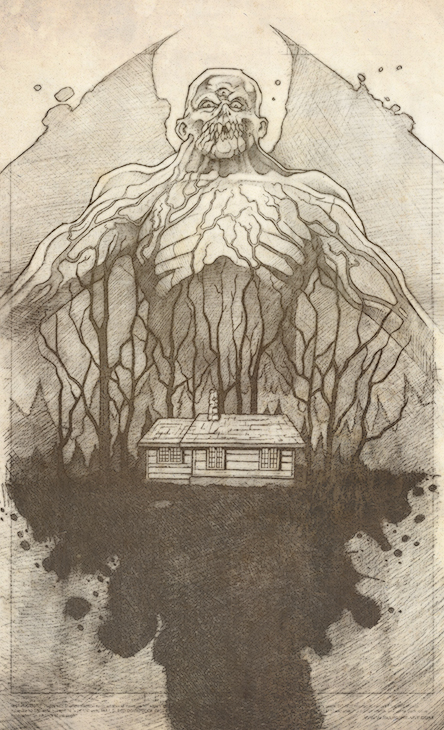 "I had the idea that the trees would blend into the veins on the monster's body," McCain said.  "Suddenly it started to look and feel much better to me.
As with most covers I do it's always the beginning part of the process that is the most difficult.  Once I got the image looking the way I wanted the rest was just a matter of color."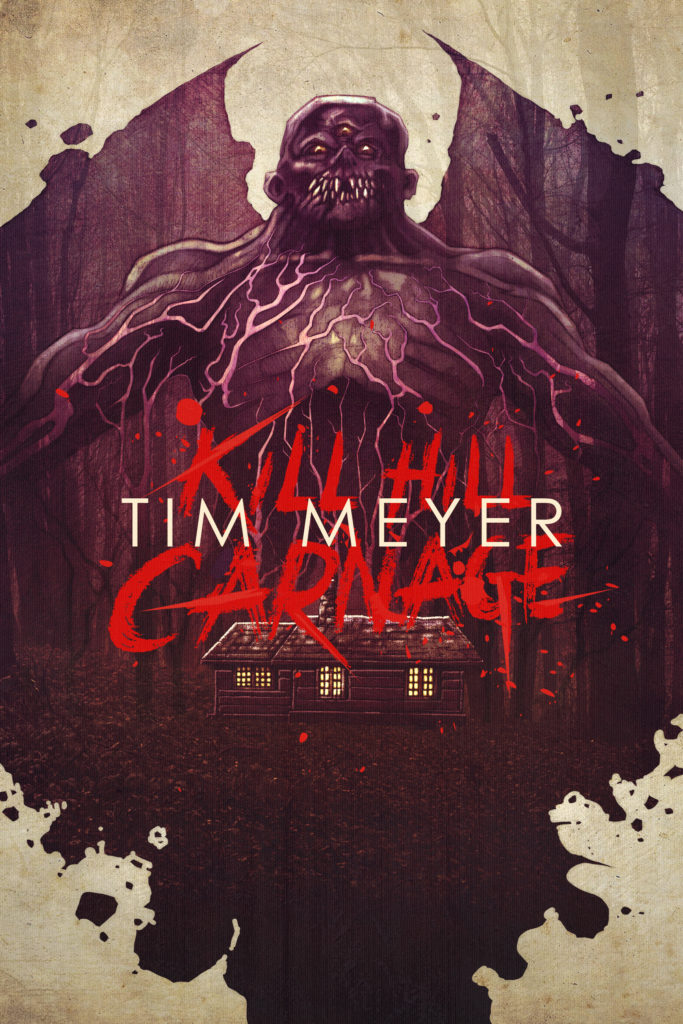 "Something that I was worried at first might look boring ended up being one of the more enjoyable covers I've worked on," McCain said.
Kill Hill Carnage, Synopsis -
These woods are dark and full of monsters…
In 1991, hell was unleashed upon Saint Christopher's Summer Camp for Kids. The killers left behind piles of bodies and rivers of blood. Some say a family of inbred cannibals was responsible. A masked psychopath with a butcher's knife is another popular theory. Some still believe a camp counselor lost his mind and went crazy on everyone with an axe. But there's also the mysterious, derelict factory that sits nearby, atop Kill Hill. A place where urban legends are manufactured, both the grotesque and bizarre.
Twenty-five years later, the factory on Kill Hill is still said to be operational, but no one can get near it. It's safely guarded along with the secrets within. But there are a few loose strings and hitman Frank Harmon has been sent to tie them up. His kill list is short, but the night is long and full of unspeakable horrors. With the help of a few college students on an impromptu camping adventure, Frank must contain the mess at Kill Hill before it spreads to the neighboring towns. Before it infects the entire country. Before it invades the entire world.
From the fantastical, high-octane mind of Tim Meyer, author of Sharkwater Beach and In the House of Mirrors, comes his most frightening tale yet! Summer camp this year is at your own risk.
Tim Meyer, Biography -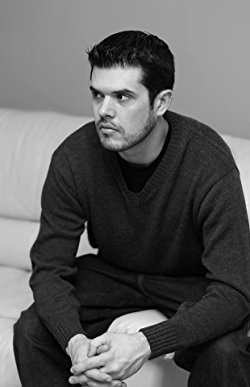 Tim Meyer dwells in a dark cave near the Jersey Shore. He's an author, husband, father, podcast host, blogger, coffee connoisseur, beer enthusiast, and explorer of worlds. He writes horror, mysteries, science fiction, and thrillers, although he prefers to blur genres and let the stories fall where they may. You can find him on Facebook, Twitter as @timmeyer11, or his blog www.timmeyerwrites.com.
Media/Reviewers -
Digital ARCS will be available in July for those interested in reviewing, so plan your schedule now or put in an early request. Scheduling is also underway for interviews or features with Meyer. Please contact Erin Sweet Al-Mehairi at [email protected] or find her on Twitter at @erinalmehairi, if interested.
Sinister Grin Press -
Sinister Grin Press publishes horror, fantasy, science fiction, urban, and western novels. Most of our books are so horrifying they're categorized as "books that'll carve a smile on your face!" However, we are very proud of our other genres as well. Please peruse our back catalog for an array of titles and follow us to learn about our new and upcoming books for 2018. We have some superb authors on board to offer you what we hope will be some of your best reads of the year. Find us at our website, Facebook, Twitter, and Instagram.