Adrift Pre-Order Special $45.00
For artist Dan Bellamy and his new bride Elaine, a trip on the world's biggest, newest cruise ship represents more than just the honeymoon of a lifetime: it is also a celebration of the progress Dan has made toward beating the agoraphobia that has plagued him since he suffered a horrific knife attack two years earlier.
The ship is a perfect floating paradise, but when Dan spots what he thinks is a body being thrown overboard, he begins to suspect that not everybody aboard the Oceanus is there for a vacation.
Soon, Dan will discover that there are some things worse than murder, and the body he saw is just the beginning. Because something is coming for the passengers on the Oceanus.
Something that isn't supposed to exist……ADRIFT by K.R.Griffiths (Signed & Numbered) Limited Quantities Available.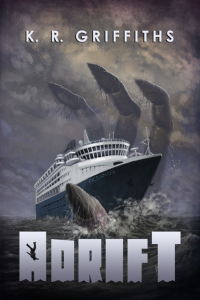 ++++++++++++++++++++++++++++++++++++++++++++++++++++++
Vampire Pre-Order Special $75.00
Pre-Order ADRIFT by K.R.Griffith(Signed & Numbered) and get a copy of WHAT HAPPENS IN THE DARKNESS by Monica J. O'Rourke(Signed & Numbered) shipped with it. Two fantastic vampire novels. Limited quantities.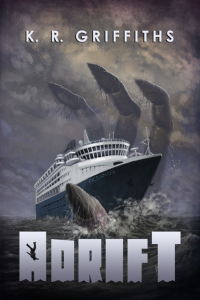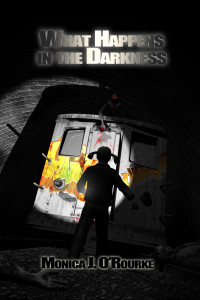 +++++++++++++++++++++++++++++++++
 Crime Horror Special $99.00
Crime Horror Books on sale !!!  Prey Drive by Wrath James White(Singed & Numbered) Ash Street by Lee Thomas(Signed & Numbered) Jackpot by Shane McKenzie, Adam Cesare, David Bernstein and Kristopher Rufty(Signed by all four). Three Crime Horror Books for one price. Limited to 5 orders.