Sinister Grin Press is excited to reveal the cover created by artist Matt Davis for The Journal of Jeremy Todd by author John Quick. This composition notebook-style cover was designed with graphics and hand written font by Matt. Unlike most books, this won't have back cover copy, but instead is a continuation of the art just like a real journal. An introduction to the book will grace the inside front pages.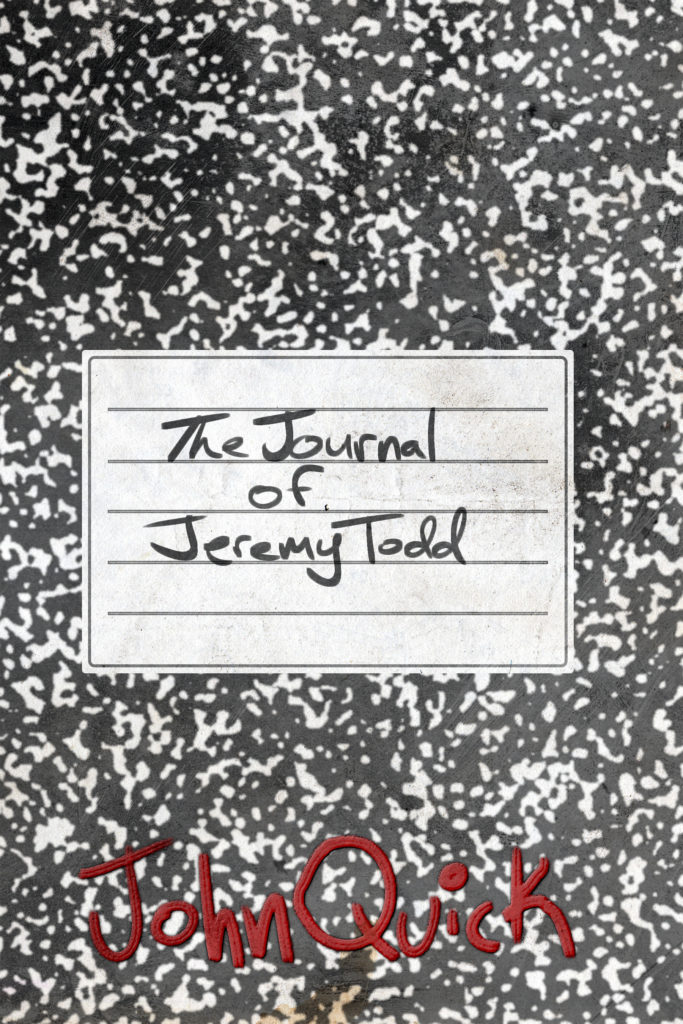 The Journal of Jeremy Todd is written in first person and is the account of Jeremy Todd. Is he crazy? He says he's not. Only you can decide based on his found journal, which we've published on behalf of the Riverview Mental Health Center (wink wink). When the journal was found, there were many other clues tucked inside as well. These clues were nicely designed for Sinister Grin by graphic artist Kevin Robel of Robel Graphics.
We think readers will have a unique experience with this book and look forward to getting it into your hands on July 15, 2017. Please let us know what you think!
The Journal of Jeremy Todd, Synopsis –
"I am not crazy.
I've had some issues. That I won't deny. But am I crazy? I suppose that's going to be up to you to figure out.
This is what happened to me around the time of my high school reunion. This is what I did, and why I did it. The story not only of that reunion and the events surrounding it, the ones you've probably read about in the papers, but about the things that happened during high school that make it necessary for things to play out the way they did. This is what happened to me, and to all those kids who thought I was simply a target in school. This is the true story of what they did to me, and what I did to them in return.
Once you've read my tale, I'm sure you'll agree that I'm not crazy.
And who cares what that judge thought, anyway?"
From John Quick, the author of the highly regarded debut novel Consequences, and the collection, Three Shots and a Chaser, comes a unique tale of simmering madness and revenge. The Journal of Jeremy Todd, found by Riverview Mental Hospital staff, has now been made public.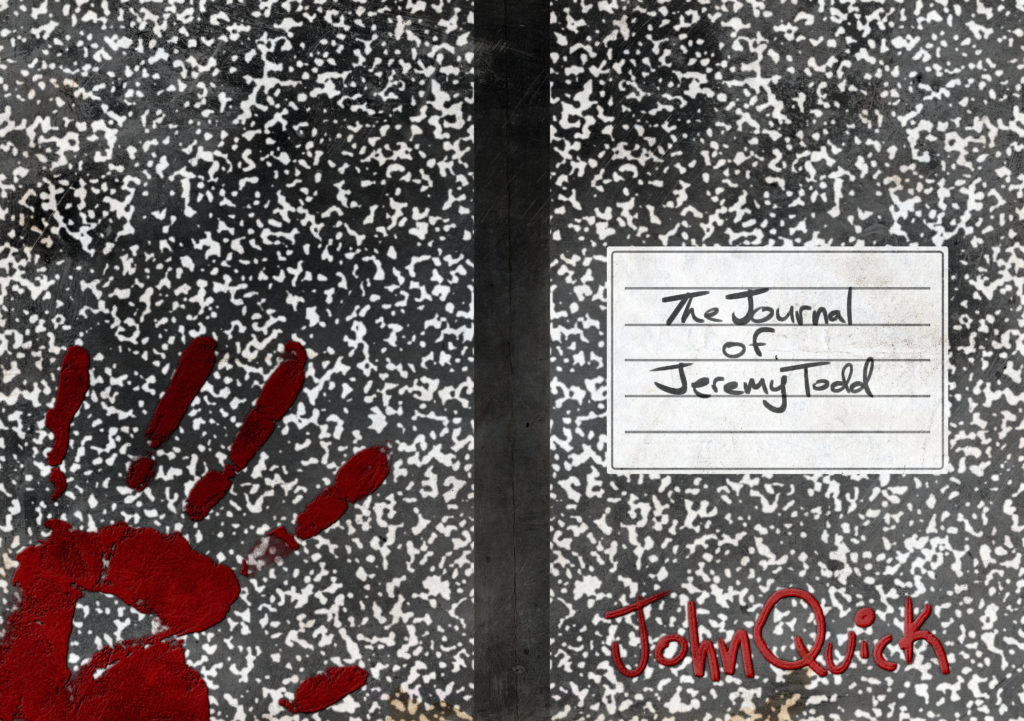 John Quick, Biograpy –
John Quick has been reading and writing scary and disturbing stuff for as long as he can remember, and has only recently begun releasing some of his creations upon the world.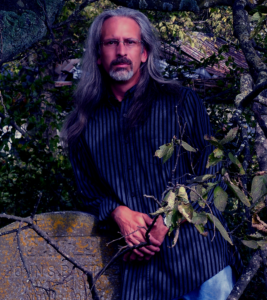 His debut novel, Consequences, is available now as a paperback or digital format. At the end of 2016 he published a small short story collection, called Three Shots and a Chaser, with a unique idea of wrapping those stories around a main story. It's available in digital or print formats as well. He's excited to have now released his next novel, The Journal of Jeremy Todd, with Sinister Grin Press. He lives in Middle Tennessee with his wife, two kids, and four dogs that think they're kids.
When he's not hard at work on his next novel, you can find him online at :http://johnquickauthor.blogspot.com/ or on Facebook and Twitter.
Sinister Grin Press
While you're here, check out what else Sinister Grin Press has to offer by looking around our site. We have plenty of books in all sub-genres of horror that are sure to "carve a smile on your face."