Pulling Teeth with Jason Parent 
When did you first consider yourself a writer?
I've been writing for a long time. I've done freelance journalism work for which I was paid,
published articles in law journals and other magazines and journals, and sold creative writing pieces that people will have a hard time finding. And though I don't argue this is the standard others should hold themselves to, I didn't feel like I might be a writer until I saw my first novel up for sale on Amazon. I think it was more the feeling of having finished something substantial than the actual sale, since I had started several times before and given up.
What inspired you to write your first book?
Life. Sometimes, I'd rather be someplace else for a while and resurface when the storm settles. Because no matter how bad things have ever been for me, my characters always have it a thousand times worse. Really helps to put things into perspective. Of course, I could just watch the news…
What books have most influenced your life most?
I often cite Poe and King in response to this question, both of whom I have fostered my love for all things dark and dreary, but those I never mention, those that have easily influenced my thinking, inspired my passion for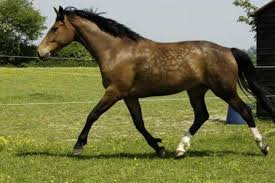 reading, and prodded my imagination, are wildly diverse: J.R.R. Tolkien and Michael Sullivan; Alexandre Dumas and Jonathan Swift; Milton, Shakespeare, Frost, Hayden, Bradbury and Vonnegut. William Blake. Joseph Conrad. Robert Louis Stevenson and the infallible Oscar Wilde. My favorite college course was entirely devoted to Chaucer. I can't tell you how much reading about a cook and his ulcers and learning what a gelding is have shaped the man I am today.
Are there any new authors that have grasped your interest?
Tons. I love modern horror, and Sinister Grin is home to some of my favorites' work, like Hunter Shea and Jonathan Janz. Laird Barron writes literary brilliance, the stuff that challenges my brain, and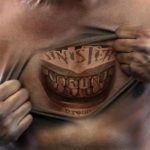 Tim Curran is a master of atmosphere. Mercedes Yardley's work always comes with beautiful prose and a heaping dose of soul. Adam Howe and Jeff Strand make me laugh, seemingly with ease. Depending how new where talking, I'm still quick to pick up works from Kealan Patrick Burke, Jonathan Maberry, King and McCammon. But the list is endless. Kevin Lucia, Greg Gifune, Michael McBride… There's a lot of talent out there, many people with whom I've had the pleasure of collaborating and many I have not yet but hope to someday, new blood deserving of horror/sci-fi fans' attention. I'm reading Nick Cutter's The Troop right now and am thoroughly engrossed (and grossed out).
Can you share a little of your current Sinister Grin Press work with us?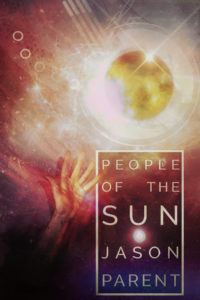 People of the Sun is my black mirror. Sure, it's got a lot of action, horror, and sci-fi elements—even superhero/comic book-like dogma—as it the novel follows four aliens with unique abilities as they face off against the human race. But, I hope, it also has heart and substance, not heavy-handed but latent and sneaking.
If you had to do it all over again, would you change anything in any of your books?
Yes. The cover of my first book. I'm working on that.
Do you have any strange writing habits (like standing on your head or writing in the shower)?
I write in the bathtub a lot… or used to. Lately, I've been falling asleep in there and ending up with soggy notebooks filled with blue smudges. Better than a soggy computer, I suppose.
Is there one subject you would never write about as an author? What is it?
Everything is fair game if it furthers the story.
What is your biggest fear?
Failure… no, sharks. Definitely sharks. Then failure… Or piranha.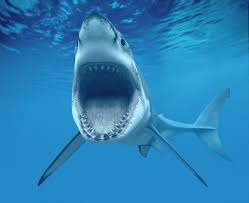 What do you want your tombstone to say?
Nothing. I want to be cremated. It would be nice to think my work might live on, even if just one copy that gives meaning to someone if only for a little while.
Or it could say, "He hated sharks."
People of the Sun
All life comes from the sun. Sometimes, death comes with it.
Filled with hope and compelled by fear, four would-be heroes are driven from their home planet in a desperate bid to save their civilization from extinction. But survival takes on a whole new meaning when a malfunction sends their ship plummeting toward Earth.
Surviving the crash is only the first obstacle on their path to salvation. The marooned aliens soon discover that Earth's beautiful exterior masks an ugly foundation, a place inhabited by a warrior race that's on a path toward self-destruction.
Brimming with action and intrigue, People of the Sun is sure to entice fans of dark fantasy and sci-fi thrillers such as Watchmen and I Am Number Four.
"Jason Parent has penned a thought-provoking, gripping scifi thriller. This isn't your grandma's alien invasion. My own world stopped the moment I stepped into People of the Sun. Lovers of science fiction, horror and even super heroes will revel in this roller-coaster of a tale. A true must-read!" Hunter Shea, author of We Are Always Watching and The Jersey Devil
"With his own indelible blend of tension and dark humor, Jason Parent's latest page-turner reminds me of what you'd get if you crossed Isaac Asimov with Kurt Vonnegut. In addition to being fast-paced and wildly entertaining, Parent's novel also offers the occasional flash of insight into the human (and not-so-human) condition, and displays Parent's talent for turning a given genre on its head." -Michael Meyerhofer, author of The Dragonkin Trilogy