Sinister Grin Press is excited to reveal the cover for Brain Dead Blues by musician and author Matt Hayward! It's a collection of various lengths of stories sure to entertain your funny bone as well as give you a fright. The cover was done by graphic artist Scott Carpenter and completely captures the blues element. Read on below to hear direct from Matt his thoughts on the collection and how the cover represents it.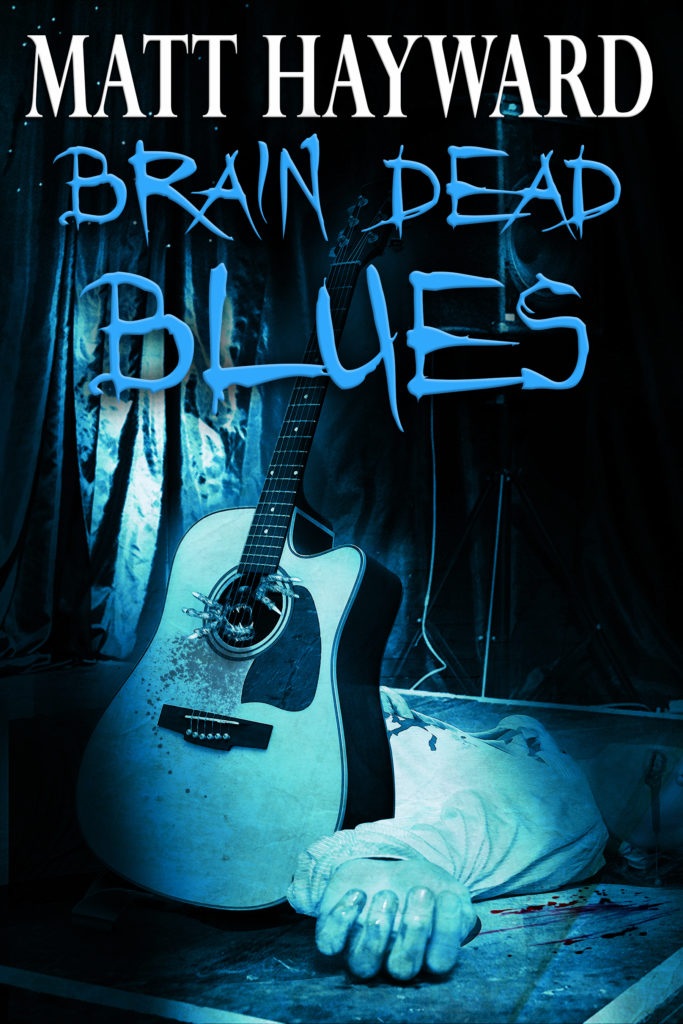 The release date is May 1, but you can pre-order in e-book now and have it hit your Kindle that day! Print will be available on release day.
Brain Dead Blues, Synopsis –
From the author of What Do Monsters Fear? comes a thrilling debut collection of short fiction. Included is an exclusive novella, God is In The Radio, in which an ageing rock-star pens a song with help from a peculiar old man, one that leaves his fans itching for more…one he calls "Brain Dead Blues."
Eleven additional tales of monsters, murder, and the supernatural lie within these depths that will not only entertain you, but send chills up your spine.
A young girl discovers that a monster dwells beneath her bed.
An antique store owner stumbles upon a circus artifact that local down-and-out's are just dying to see.
A bare-knuckle boxer tries his luck in the ring one last time, only to fight tooth and nail by light of the full moon.
A starving man sees only one option to survive the zombie apocalypse – by taking a bite of the undead.
These stories are only a sampling of the horror that lies in wait for you, should you choose to enter the mad brain child of Matt Hayward. Prepare to grit your teeth.
Music is a big deal in your life, and obviously influences your writing. How is it incorporated in your novella?
I've been involved in music for over a decade so it's hard to keep that world out of my writing. The antagonist is a road-worn rocker named Bill Jennings who's on tour for a comeback album, and the main character (a 'wet behind the ears' label owner) bites off more than he can chew by getting involved with Bill. We've all heard the saying, "never meet your heroes" — this is a bit of that, mixed with some of my own venting on the industry…and a big Lovecraftian creature thrown in for good measure. When in doubt, always throw in a monster.
How does the cover represent your work on the pages inside?
Scott Carpenter did an amazing job with the artwork. I wanted something melancholic and simple, and I think he nailed it. I've always enjoyed the classic Leisure covers: pulpy artwork belonging to battered, pocket-sized paperbacks. The stories, for the most part, are serious and dark, but there are a couple of 'tongue-in-cheek' palate cleansers for good measure. Like the artwork: serious at first, but look closer… in the guitar sound-hole… see the little guy popping out? Shlocky as hell. I love it.
Do your stories have a theme and/or why did you choose the pieces you did?
I showcased variety, and did my best to lay it out in a way that would read fluid from start to end. Mainly, the pieces are dark, sometimes dealing with 'taboo' issues, but I also made sure to include some straight drama, some humor: just some relief. I always enjoyed the subjects of comedians like George Carlin and Doug Stanhope: serious stuff, but laid out in comedy for easy digestion. That's their medium. My medium is horror fiction. I wrap some observations in a slab of b-rate gore and throw it out there. But the b-movie styling is just as important. That's the sugar for the medicine.
Pre-order now for the e-book to arrive on your Kindle on May 1, or order print on release day.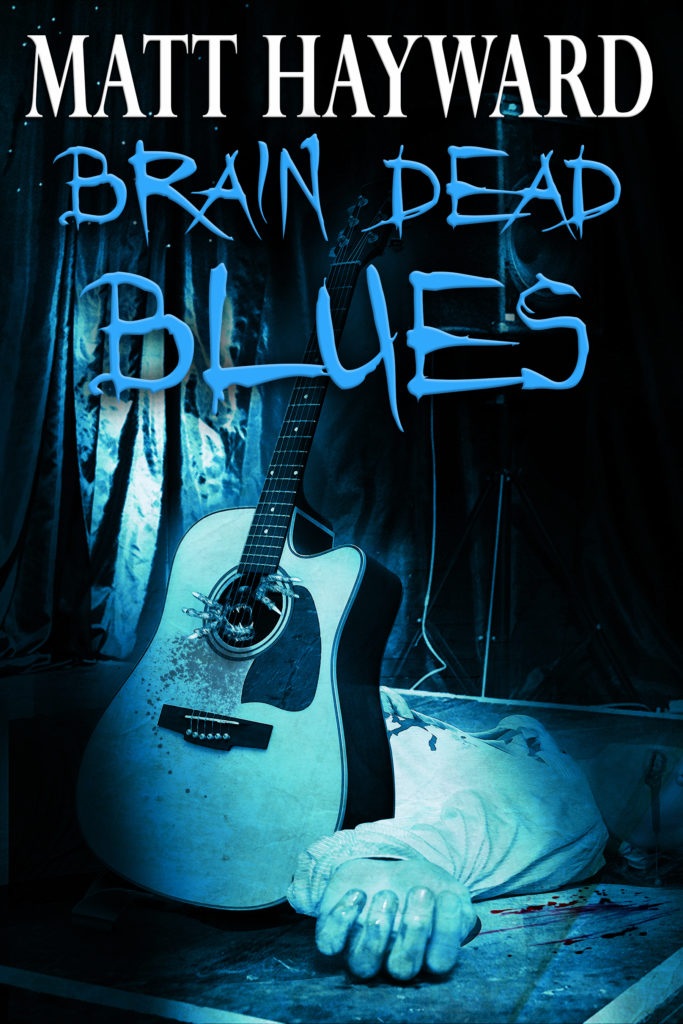 Matt Hayward, Biography
Matt Hayward is an Irish, Wicklow based author and musician. His debut novel, What
Do Monsters Fear?, releases July 2017, and a follow-up, co-written with Patrick Lacey,
is due in 2018. His work has appeared in Clickers Forever, Dark Moon Digest, Tales
From The Lake, The Horror Zine, Tales To Terrify, and many others. He can be reached
at matt@sundancecrow.com.
Sinister Grin Press
While you're here, check out what else Sinister Grin Press has to offer by looking around our site. We have plenty of books in all sub-genres of horror, as well as science fiction and fantasy; that are sure to "carve a smile on your face."